Mosquito Repellent Wipes
Regular price
Sale price
$7.99
Goes on easy, fast absorbing, and smells great. Each pack comes with 10 wipes. Throw them in your bag and you're all set for your next outdoor adventure!

The Mosquito Repellent Wipes are packed with powerful plant-based repellent oils including lemongrass and rosemary oil.
Ingredients

Lemongrass Oil (2.25%)
Rosemary Oil (2.08%)
Cedarwood Oil (1.38%)
Peppermint Oil (1.38%)
Citronella (0.17%)

Inert Ingredients (92.74%): Isopropyl Myristate, Soybean Oil, Vitamin E, Cellulose


Each Purchase Gives Back

2% of all sales goes back to communities working to better people and the planet.

We are 1% For The Planet members, which means 1% of all revenues help fund environmental organizations. Additionally, we give another 1% of revenues to goodwill organizations that share our values.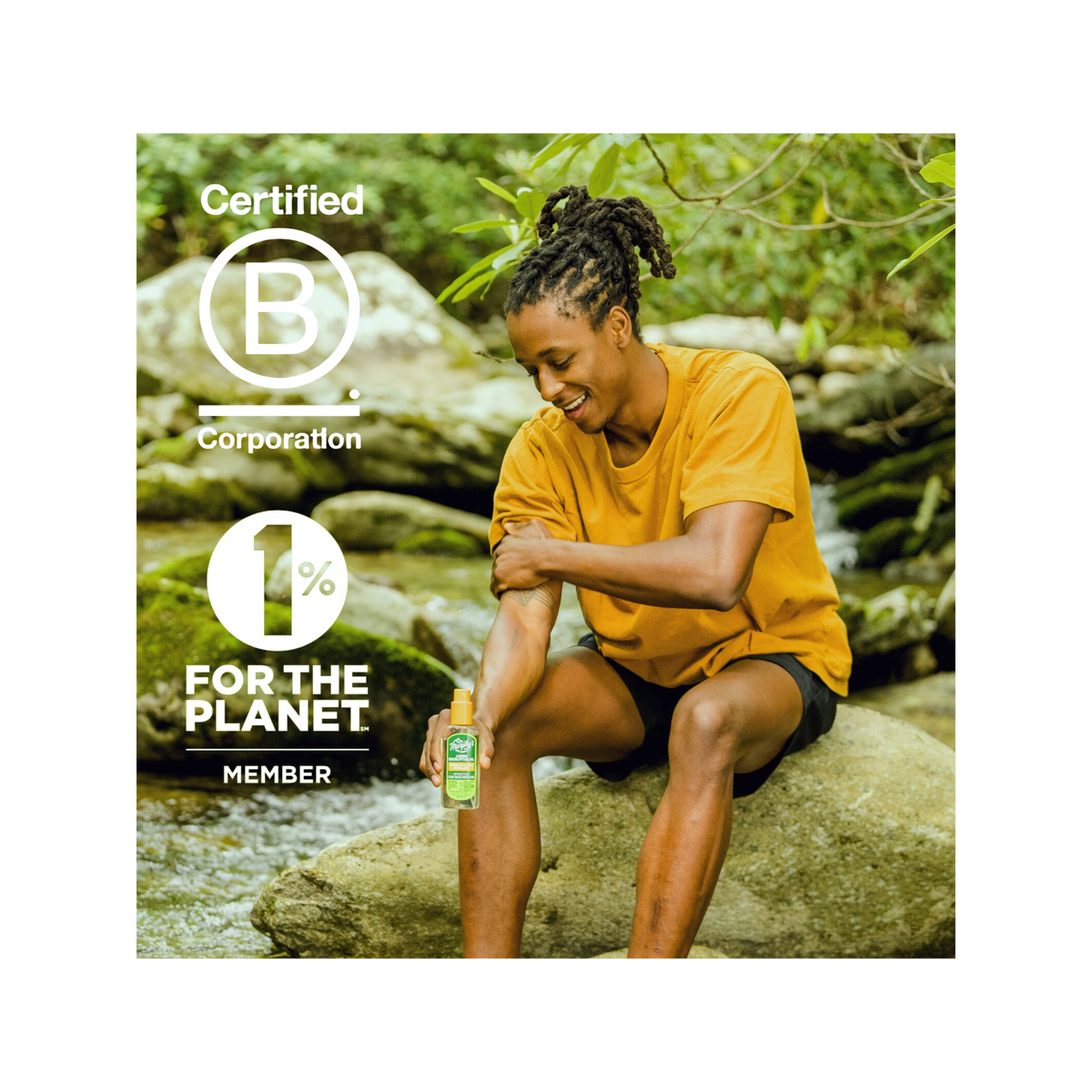 PROTECT YOURSELF... AND THE PLANET.
At Murphy's Naturals, we are on a mission to do infinite good by prioritizing people and the environment.
We are a proud, certified B Corporation and 1% For the Planet member. These rigorous certifications help us to ensure that our business is operating with the best interests of the planet and it's people (like you, reading this right now.)
Do we fall asleep each night dreaming of even more ways to exponentially do good for the outdoors? You bet we do—and we wouldn't have it any other way. We hope our products help you to get the most out of nature!
Have fun out there :)
-The Murphy's Team
Total 5 star reviews: 18
Total 4 star reviews: 2
Total 3 star reviews: 0
Total 2 star reviews: 0
Total 1 star reviews: 0
100%
would recommend this product
Effectiveness
Rated 4.9 on a scale of 1 to 5
Benefits

Natural Ingredients,

Effectiveness,

Refreshing Scent,

Good for the Planet

These work GREAT!

I love these wipes - I normally use the spray, however, if the wind is blowing, I find the wipes just seem to do a better job of coverage.

Effectiveness

Rated 5.0 on a scale of 1 to 5

Benefits

Effectiveness,

Refreshing Scent,

Natural Ingredients,

Good for the Family

These work!

These are very effective. I can wipe down 3 grandkids with one wipe and they don't get bothered by the abundunce of mosquitos we have this year!

Effectiveness

Rated 4.0 on a scale of 1 to 5

Benefits

Natural Ingredients,

Effectiveness,

Good for the Family,

Plant Based

Buying again

These worked great. My family and I went to Tulum and I was concerned as it was a time when there is lots of mosquitos. We used these everyday and they worked great! I bought other things just in case and they are really all we ended up using! I like how easy it was to carry them around. It's a small package. I do recommend putting them in a small plastic bag as the oil makes the covering plastic come off eventually. The smell is pleasant and not too overwhelming. Buying more for sure!

Effectiveness

Rated 5.0 on a scale of 1 to 5

Benefits

Natural Ingredients,

Effectiveness,

Refreshing Scent,

Plant Based,

Good for the Planet

These things absolutely work!

Mosquitos love me for some reason. I've tried everything outside of the products that have ingredients I wouldn't put on myself or anyone else. Everything I have bought from Murphy's WORKS!! I'm so grateful! Thank you!

Effectiveness

Rated 5.0 on a scale of 1 to 5

Benefits

Natural Ingredients,

Effectiveness,

Plant Based,

Good for the Planet,

Good for the Family

Repellent Wipes

I feel that the wipes did a great job of repelling the mosquitoes! I was chased inside by a thunderstorm so didn't get to accurately time how long it worked, but I shared these with neighbors and my daughter so I am waiting for their feedback as well. I like the portability of the wipes and I had to apply with care so I didn't miss any spots. I felt the wipes themselves dry up too quickly for the time it took "me" to apply the wipe in as many areas as possible. It may be that I am just too slow in the application process but I will keep practicing.

Effectiveness

Rated 5.0 on a scale of 1 to 5
Reviews Loaded
Reviews Added